Hey! Are you tired of exploring the best economics books? Stop wasting your time because you arrive at the right place. In today's blog, I will provide you with the top 10 economics books for beginners that will help you achieve good scores and enhance your thinking abilities.
Do you know economics is all about us? Doesn't it? Economics is a vast and essential concept that teaches how to live a healthy life. From consuming goods to the immense war, economics is used everywhere. Boom, recession, and failure all are analyzed through economic approaches.
Is it fruitful to have a knowledge of economics for the individuals?
Yes! Why not? If you have a better understanding of economics, you will make better decisions for the business and society, ultimately resulting in the nation's development.
If you are a newcomer or want to pursue further studies or succeed in economic fields, you should keep some fascinating economics books that will help you put your dreams into real life.
So, relax and cool down. Take some snacks and drinks. And start reading this blog, as it will provide the best information you want.
This blog will be interesting for you. Firstly I'll recommend the best economics books for beginners and students, which you must read to boost your knowledge of economic concepts. After that, we'll know the top economics books of all time. So, without further wasting time, let's start the session.
Top Economic Books For Beginners
Here are some of the best economics books for beginners that you can consider to expand your knowledge on the subject. So, without further ado let's explore top economic books for beginners
Best book for microeconomics
FREAKONOMICS
Author – Steven D. Levitt and Stephen J. Dubner
Freakonomics is a famous book for enhancing knowledge of microeconomics. It is the most famous economics book of all time. The reason for its popularity is that each branch describes deep economic research. For example: Why drug dealers live with their moms. This study helps the readers with the function of incentives related to other aspects of microeconomics. Freakonomics answers questions no one is supposed to ask because they are just too silly! The first of its type, this book aims to entertain you and make you begin seeing the planet from an economics perspective – It is the perfect economics books for students.
---
Best for Beginners
COMMON SENSE ECONOMICS
Author – James Gwartney, Richard L. Stroup, and Dwight R. Lee.
"Common Sense Economics" is another of the best economics books for students. It helps the students understand how an economy operates to redistribute wealth. Moreover, it covers the topic like:
Supply and demand
Trade and commerce
Private Ownership
Why understanding the economy is essential.
---
ECONOMICS FOR BEGINNERS
Author – Lara Bryan and Andrew Prentice
In this book, the author has explained that no one has everything they all-time wish for, so how can the person make do with what they have?
Economics complies with understanding the alternatives people make to solve this issue.
With colorful infographics, this informative book explains why markets are so essential, how companies operate out what to sell, and how governments select to run a country.
---
GDP: A DEEP HISTORY
Author – Diane Coyle
It's hard to learn much about economics without knowing GDP or gross domestic product. In this brief and accessible book, Diane Coyle explores how one of the most generally used measures of economic activity is created. This book describes what it does and does not estimate and underlines its value and weaknesses. Readers should come with an opinion of just how difficult it is to measure the economy, as well as a sense of how the way we decide to do it shapes the way we look at the world and, ultimately, the policy choices our governments make.
---
ECONOMICS FOR DUMMIES
Author – Sean Flynn
Economics for dummies is the best book for beginners. The writing style and the information are constructed, accessible, and entertaining. In this book, sections are arranged in a logical manner. That looks easy for the reader to know the "Big Picture" before going into more detail. Students' confidence will increase by reading the book. It has even inspired students to do some additional reading on economics. If you are looking for the first book on economics, this is an excellent place to start.
---
Economics Books of All Time
For Psychological Take:
THINKING, FAST AND SLOW
Author – Daniel Kahneman's
In the world of economics books of all time, they are fascinating books for study. It is one of the best psychological books. In this book, two systems are there that are powerful anything:
One: Fast
One: Slow
In this book, The first 200 pages (Part 1 and 2) mainly concentrate on the author trying to persuade the reader that it is good to consider statistically. After noting countless analyses to support his premise, the author (very briefly) in Chapter 21 reveals that "formulas based on statistics or common sense" are both excellent forms to create valued algorithms. The starting chapters seem like the author put a group of journal articles together to develop the book. Many of the examinations are exciting, and I found them very helpful.
Best Overall
ECONOMICS IN ONE LESSON
Author – Henry Hazlitt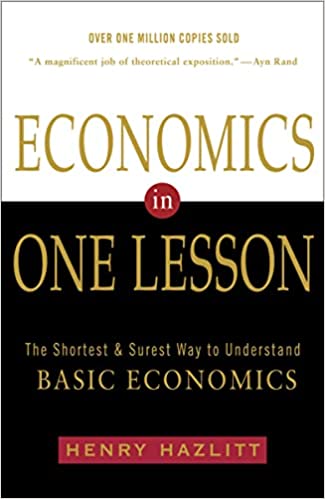 For its no-nonsense procedure to economic theory, the confluence of government and the economy, and the necessity of the free market, Henry Hazlitt's "Economics in One Lesson" took the top economics books of all time. It was first published in 1946 and has since sold over a million copies, demonstrating the enduring value of Hazlitt's lessons. Consider anti-deficit market approaches and economic liberty, to name a few. Hazlitt was an economist and journalist who co-founded the Foundation for Economic Education and served as editor of The Freeman magazine.
---
THE BLACK SWAN
Author – Nassim Nicholas Taleb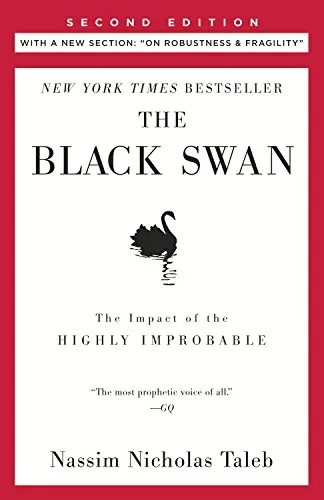 The author uses a variety of instances to demonstrate to his readers how rare and unpredictable events can have a profound and long-lasting impact on a person's life. Humans have the ability to rationalize such events relatively shortly after they occur. Because such events are based on chance, this is a nearly difficult undertaking. This book also covers many other issues, including aesthetics, lifestyles, information, and much more.
---
Best Cerebral Pick:
GOOD ECONOMICS FOR HARD TIMES
Author – Abhijit Banerjee and Esther Duflo
Have you ever wondered why economics is so important? In their book, "Good Economics for Hard Times," MIT economists Abhijit V. Banerjee and Esther Duflo explain why. It takes on today's most urgent economic challenges, such as climate change, globalization, immigration, and inequality. It combines them with modern economic approaches that could very well be the answers to the world's most pressing problems.
---
POOR ECONOMICS
Author – Abhijit Banerjee and Esther Duflo
This book tackles one of economics' most fundamental issues: how to help poor people become wealthier. Abhijit Banerjee and Esther Duflo, economists, discuss the findings of "randomized control trials," a method of determining how effective poverty-fighting strategies are. They add that it's easy to make incorrect assumptions about what benefits the poorest without them, and even well-intentioned actions might backfire. Readers should leave with an understanding of how economists use evidence and critical thought to solve real problems, as well as a set of assumptions about how the world works that has been profoundly rattled.
How do I start learning economics for beginners?
How to learn economics without schooling? Below are listed some important tips on how you can learn economics without school.
Watch instructional lectures about economics.
Read economics books.
Research economics articles.
Complete massive open online courses
Discuss important concepts with those who know economics very well.
Join learning communities.
Tips to Learn Economics:
1. Prepare notes on whatever is discussed in class.
2. Approach Online Courses.
3. Read the newspaper daily to enhance your skills.
4. Watch great economists' documentaries.
5. Read the Best economics books.
6. Get up to date with financial markets.
Let's Wrap It Up!
In this blog, we have seen the best economics books for beginners and the best economics books of all time. No doubt, you might not have enough knowledge of economics concepts, but you will probably enhance your skills as these books have deep information. I also provide you with some tips that you should follow—understanding what the different books reveal ultimately results in enhancing your career in economics as well as you will score well in your exams.
If you have any doubt regarding this concept. Kindly do not hesitate to ask us. Our well-experienced experts will shortly connect with you. Furthermore, if you are unable to complete your economics assignment, you can visit our economics assignment help that will give you the best solution. Stay connected for further updates.
Frequently Asked Questions
Q1. Who is the father of economics?
The science of economics began with the observations of the first economists, such as Adam Smith, the Scottish philosopher widely regarded as the "Father of Economics"—although scholars had been making economic observations even before Smith's 1776 publication of The Wealth of Nations.
Q2. What are the 3 major theories of economics?
1. Keynesian economics
2. Neoclassical economics
3. Marxian economics are the three major theories of economics.