Do you want to teach your children mathematical skills for their bright future? Are you looking for books about math for kids?
Do not worry about their age to learn maths because children are receptive by nature and they learn all the new things with great curiosity. They are interested to know about new things in their life and no doubt it is the time when you can thrive their interest regarding the mathematical skills and mathematics can be their favorite subject if they know the basics of maths.
Apart from this, you should know how to foster their interest in this subject as children love to learn simple things, not complex. They love stories, poems, and funny activities like cartoons. They are also very excited about animals and fables (animal stories).
So the parents should consider their interest while teaching them mathematical skills so that they can learn very easily with the help of cartoons and stories.
Moreover, math plays a crucial role in our daily lives, from our houses to business, everywhere maths is mandatory. Here we will discuss the top 15 books about math for kids that will help you stimulate the interest of your children in mathematics.
Best Books About Math For Kids
1. Marvellous Maths by Jonathan Litton
This book is written by Jonathan Litton, a children's book author, and a teacher. His parents also belong to a teaching background, and he has written many non-fiction books. His motive to write this book is to make math interesting and accessible to the children.
This book includes the concept of statistics, numbers, geometry, transformations, and probability with funny language. The text is very clear of this book so that children can read it without any problem. If your child is studying in 1st or 2nd grade, this can be a perfect fit for them. If you want to make your children master of math, then provide them this book.
2. Absolutely one thing- Featuring Charlie and Lola By Lauren Child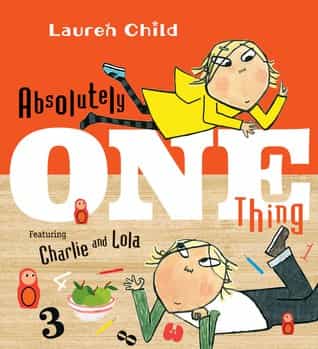 Lauren Child is an excellent author and won many awards for contributing his role in book writing. Her books are classic, renowned, and liked worldwide. Charlie and Lola are the created characters by Lauren child. It helps to learn the mathematical concept through the stories.
The motive of the author to make the children understand the maths concept. If you are searching for books about math for kids, this is a valuable book you can buy for your child. In this book, the author illustrates the story very effectively and practically as children can read it easily.
In this story, Charlie and Lola, with their mother, go to the shop and ask them to choose one thing. Then Lola gets confused and asks her mother, 'Only one thing for both' then Charlie replies, "no, it's one thing for each," actually two things for both of us.
Then Lola gets lost somewhere to count flies, stars and tree leaves on the way and then she replied she would choose two or more things and her mother told her what about "no things"?. As she is rising, her will day by day and to learn math is now going to be easy for them in this Imagined book.
The author created these characters because she knows what should be the way to teach children mathematical skills.
3. A Hundred Billion Trillion Stars by Fishman Seth
The writer of this book is Fishman Seth, and in this book, he highlighted the fact that children love to count the stars, and they want to know how many stars there are; also, they love the twinkling of stars.
In this book, the author focuses on grabbing children's attention and compels them to imagine when they are counting many objects. To read about the sky and stars is very interesting even for the adults and mature population. So if you want to explore your children's knowledge, you can bring this ideal book for them.
4. Triangle by Mac Barnett and Jon Klassen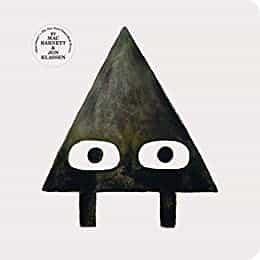 I am quick sure if your children read this book, they will enjoy it because the illustration of this book is hilarious, and kids adore funny things. The contrast is illustrated in this book of black and white color. It is a comic and innovative book for the learners, strengthening your basic knowledge of geometry.
This book is full of funny pictures with different shapes. The hilarious illustration and creative graphics make this book recommended for kids and parents who want to broaden their horizons. The text and photographs are eye-catching, and one should buy this book for their children.
5. Swirl by Swirl-Spirals in nature by Joyce Sidman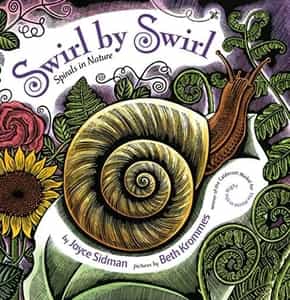 This book reveals utterly different aspects of maths and its connection with the natural world. It is the best science and nature book that teaches different things to the children naturally.
If you are planning for a picnic, then it is the best read-aloud for you. It makes your kids able to understand mathematics at home or outside the home. Kids can notice the tons of various spirals in nature when they are outside. They can experience swirls and spirals here and there. Kids do not need to be scared of maths as a subject in their school life when you have this book.
Unique illustration, full detail make this book fascinating. There is a need to have more books about math for kids like this to inspire them to learn about maths.
6. The Doorbell Rang by Pat Hutchins
It is a picture book that illustrates a story to enhance the children's basic counting and subtraction skills. As children love to learn funnily, this book is all about that. In this story, a mother bakes some cookies for her children when they are ready to eat them; meanwhile, the doorbell rings, and when they open the door, their friends are there to join them.
The author focuses on how to divide the cookies into parts. It is a good book for 1st and 2nd class students. It also thrives on the importance of sharing between the children. When they divide the things among each other, they ultimately learn to subtract.
The children can understand this book easily because it is a Pictorial representation of the facts.
7. Each Orange Had 8 Slices-A Counting Book by Giganti Paul Jr.
It is a reasoning book that develops the counting and addition skills of the kids. It is colorful illustrations of the details and easy-to-understand sentences. Every turning page has questions for the children to solve.
For instance, each orange has 'eight slices', and each slice has 'three seeds', then how many total seeds are there. All cover pages are attractive to the children and grab the attention of the reader.
Hence, you want to make your child genius in math, then give them this book to read and help them read books to have sound output.
Quick Links
8. Family Math
This book is all about playing with parents, friends, and siblings as it contains games and activities. Family math teaches the children to deal with the problems of the real world. It also strengthens your family bonding. 1st to 8th-grade students can teach this book to hone their problem-solving skills.
9. The Boy Who Loved Math-The Improbable Life of Paul Erdos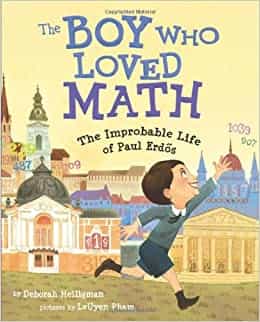 Most of the children are willing to know what will happen and what is coming next? This book demonstrates that math is not all about the number of problems you solve, but the quality of work and how it affects others. When a child reads this book, he or she is able to understand mathematics as a subject in school.
Apart from this, the endnotes of this also teach many things to the children. So it is a recommended book if you want to make your child master of maths.
10. The Shape of Things by Dayle Ann Dodds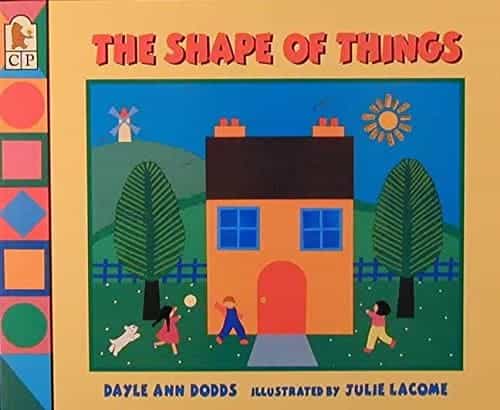 A shape like Triangle, circle, diamond is meaningless until you connect this shape with practical life. If you have a kite, you should know its shape is round, and if you have a bicycle, you should realize the shape of its wheels is round. We see different forms in a day and forget to recognize the shape.
This book teaches the children various shapes and figures, other characteristics, and more than that. It is also a creative book; by reading it, your children will not face any problem with geometry.
So if parents are worried about books about math for kids they should purchase, they can seek the help of these top books. These ten books are not the end of the list; hundreds of books are suitable for kids learning; you can go with an excellent book to teach your kids.
What Should a Good Book Cover?
Before buying a math book for your children, always ensure that it is interesting or not because children prefer to read exciting text, not monotonous. Consider these point-
It should involve funny characters and images like cartoons and superheroes.
The language of the text should be easy.
The information should be in story form.
The illustration should be attractive.
The cover of the book should be eye-catching.
Text style should be different.
It should use different colors as children love colors.
The Role of Parents and Teachers in The Learning Period Of Kids-
Parents and teachers have a vital role in the learning of kids. It is not enough looking for books about math for kids; implementation is also equally crucial for the children. It is unethical to scold the children when they are asking too many questions about something.
Teachers and parents should encourage the children to read the books for their knowledge and should try to answer their every question regardless of relevancy. This question-asking habit improves their cognitive skills. Apart from this, parents should take care of their kids' health so that they can learn things actively.
Conclusion
Children are interested in knowing the facts and information. They put up many questions to their parents or teachers when they are in the learning stage. Books should be designed attractively. Many books are there online and offline that you can give your kids, which compel them to think a lot and find answers to their questions with the help of these books.
Therefore compare all best books about math for kids and select one or two best books and start teaching them through these books for their productive growth. If you think that how do I get help with math homework, then don't worry about it. Get the best homework help for math by the experts at lowest cost.
Frequently Asked Questions
What are other sources than books to learn mathematical concepts?
Along with books, there are various methods to learn mathematical concepts from the beginning to the advanced level. In this technological era, you can go with online sources such as blogs, websites, online courses, and YouTube tutorials. You can follow a channel on YouTube dedicated to maths knowledge or you can enroll in any online maths course.
Who is known as the father of mathematics?
Math is not the creation of a single person, many mathematicians contributed to this area from time to time with great inventions and concepts. At the beginning of the 6th century BC, a Greek mathematician Archimedes introduced the systematic study of mathematics as a subject. After his great discoveries in the mathematical field, Archimedes is known as the father of mathematics. After it, other mathematicians came with new formulas and advanced concepts in mathematics.
What are the different types of maths?
On the basis of complexity, maths is of two types. 
Basic maths- It deals with basic calculations such as addition, subtraction, number system, multiplication, divide, and other simple calculations.
Advance Math- It includes the complex or advanced topics for study such as algebra, calculus, trigonometry, geometry, mensuration, etc.