Have you ever wondered how some popular people like Yann LeCun and DJ Patil became proficient in data science?
Well! Many of us had not paid any attention to it. But behind a very successful person, there is a role of the book to get proficient in their perspective fields.
In this blog, we will discuss the best data science books. The data science field is amongst the highest-paid and most famous areas today. Day by Day, this field has become more innovative and challenging. There are excellent jobs available in the data science field that assist you to fetch a handsome amount of salary, and it's an opportunity to grow.
But what shall we do to get proficient in data science and get a good amount of salary? The answer to this is reading books.
When you start reading books on data science, you will see that your data science skills are growing Day by Day.
Learning data science books will provide you with a holistic view of Data science because if you think data science is only about computing, it's not true. After all, data science fields are not only limited to it possess:
Mathematics
Programming
Statistics
Probability,
Modelling
Databases and much more.
So without wasting any moment, let's begin our blog.
Before going directly to the data science books, one should know what data science is. It could be new for beginners who recently passed intermediate and want to become proficient in data science.
What is Data Science?
Data science is a multidisciplinary field. It uses scientific techniques, procedures, and systems to extract knowledge from a variety of data sources. Statistics, on the other hand, is a math-based discipline. It aims to gather and evaluate quantitative data.
Data scientists employ techniques from a variety of fields, including statistics. The statistics, on the other hand, differ in terms of their procedures, the sorts of issues they study, and a variety of other characteristics.
Best Book For Data Science You Should Read Early-
Here are the best data science books that you read in your early years to get proficient in the field of data science.
Have a look at them:
1. The Art of Data Science: A Guide for Anyone Who Works With Data
Writer: Roger D. Peng and Elizabeth Matsui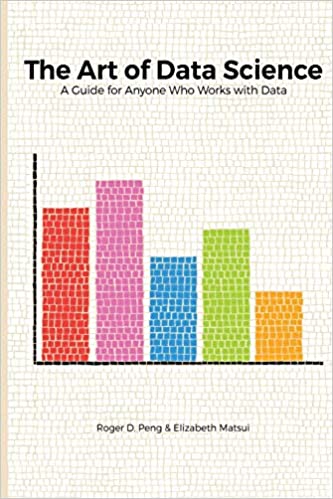 This is the best data science book to get an outstanding view of the data analysis workflow. Furthermore, it explains the data analysis procedure in a very easy way.
The writers of this book possess ample experience in handling data analysts and performing their data analysis. They have very deliberately observed that what creates coherent results and fails creates valuable data insights.
"The Art of Data Science" is the extract of their experience in a layout that applies to both the professionals and managers in data science.
2. Predictive Analytics: The Power to Predict Who Will Click, Buy, Lie, or Die
Writer: Eric Siegel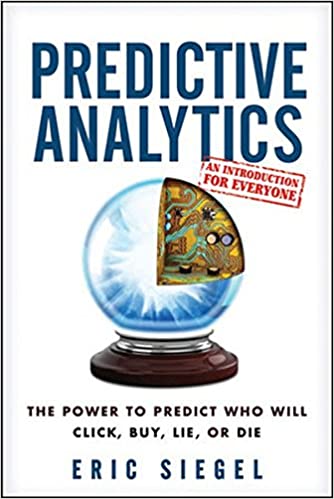 In this best book of data science, this book is so popular to enhance the abilities to become a data scientist. In this deep book, you will see how productive analytics function and its impacts on everyone's life.
The book emphasizes wrapping new case studies and the latest state of art techniques.
The writer Eric Siegel demonstrates the strength and threats of prediction:
What kind of mortgage risk did Chase Bank predict before the depression?
Prediction of which peoples will drop out from academy, withdraw subscription or get divorced before they know it themselves.
Why earlier retirement predicts a lower life expectancy.
Five causes why associations predict death — including 1 health insurance firm.
183 illustrations from:
Airbnb,
Citibank,
Facebook,
Google,
LinkedIn,
Match.com,
MTV,
Netflix,
PayPal,
Pfi
3. Practical Statistics for Data Scientists
Writer: Peter Bruce
If you are a newbie to statistics for data science, then this is amongst the best data science books ever. It contains the fundamental concepts you must learn to master in data science. The book is not too deep, but it will deliver you the best enough information about all the high-level aspects such as:
Randomization
Sampling
Sample bias
Distribution, etc.
Each of the concepts covers all the required topics for data science. All the concepts are explained with illustrations. This book contains all the topics that are needed for data science. You should read it once in your life.
4. Introduction to Machine Learning with Python- A Guide for Data Scientists
Writer: Andreas C. Mueller, Sarah Guido
Many python developers are interested in knowing what machine learning is and can appropriately be applied to solve problems faced in the business managing medium to a large amount of data or information. This book will guide you to the fundamentals of machine learning and deliver you the basics to understand the subject.
In this book, you will grasp the essential learning concepts & algorithms, the proper time to use them, and how we can use them. It also explains the machine learning workflow.
5. An Introduction to Probability Theory and Its Applications, Volume 1
Writer: William Feller
It is amongst the best data science books that are a mixture of probability theory with the application of such theory. It begins with the background and nature of probability theory. Afterward, the book moves to:
sample spaces
Fluctuation in coin tossing and random walks
kinds of distributions
Markov chain, much more
This book provides a full-fledged guide with examples.
6. Business Data Science
Writers: Matt Taddy
Business data science is amongst the best business data science. Throughout the book, the reader learns the key aspects that create ML work and playbook how to use ML and AI to tackle business issues. It also covers how to shift from correlation to causation, operate ML tools to build business decisions, and much more.
With the help of a business data science book, you will get to know your customer more efficiently. You can also form better decisions, attain maximum, and succeed in today's data-driven economy.
7. Python for Data Analysis
Writer: Wes Mckinney
Python for Data Analysis is considered amongst the best data science books. It helps you in providing complete guidance on:
Processing
Manipulating
Cleaning
and crunching data sets in Python
The upgraded edition of this will help you learn the skills by providing case studies that describe how to tackle the data analysis problems. You will know the new versions of
Pandas
NumPy
IPython
in the procedure.
Conclusion
Data Scientists have become so in demand in today's hot or competitive environment. To gain data science knowledge, you should go for the best data science books.
Thus, if you plan to go into the data science-related fields, you should check our recommended books. This blog aims to solve your issues by delivering editorial suggestions on the best and good quality books for data science.
Moreover, if you can't complete your assignment related to data science, visit our data science assignment help. Our professionals are there to deliver you the best results with 100% plagiarism-free work.
If you have any issues regarding this blog, don't hesitate to ask. We are always there to assist you. Stay connected for further updates.
Frequently Asked Questions
Are 6 months enough for data science?
The 6 month period is short, but it is advised that a learner goes for a full course. A learner must possess the ability to devote 8 hours a day to understanding data science.
Read the best data science books to get proficient in data science.
Search for the online data science course. By doing this, you will receive a handsome amount of salary.
Which country is best for data science?
The best countries for data science are:
The United States.
Europe. 
The United Kingdom. 
South Africa. 
China. 
Japan. 
Canada. 
South Korea.