If you intend to explore something new and interesting, you can use question and answer sites to type your queries. Apart from this, if you are an expert about a specific thing in your work, then you can help others by answering their questions.
However, if you are looking for assignment help, then don't worry you can get the best assignment/homework help from statanalytica.com.
The question-and-answer websites are crowded with a high volume of organic traffic all the time, so it helps you to increase the comprare backlink to your sites. If you have given relevant and correct answers, then readers would like to go to your websites through the links. 
Furthermore, if they find the answer helpful, they may like, share or upvote your answer. Question and answer websites like Quora, Reddit have huge potential and a good source to build links if you use them properly. They can bring qualitative and quantitative traffic to you.
Here we have explored the top 20 question and answer websites that can help you in SEO (Search Engine Optimization) as Q&A websites are an off-page activity in this. If you want to promote your product and service, then these 20 question and answer websites are a perfect fit for you because you can answer your product and service questions.
Before listing the top 20 Question and Answer websites, we should know the definition of Q&A websites.
What are the Question and Answer Websites?
A Q&A website is a site where the developers of all sites write the answers to the questions of the website's audience in the question-and-answer format by using pop culture icon pictures.
Let us have a look at these 20 Question and Answer Websites-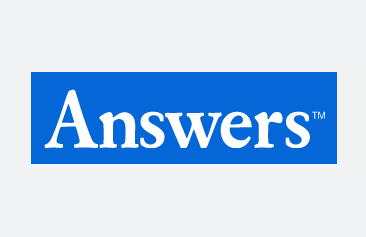 It is one of the top 20 Question and Answer Websites that is most popular among visitors. This website consists of tens of millions of questions and answers generated by the users.
This site is considered the 2nd most popular Q&A website, and you can find almost every answer to your questions.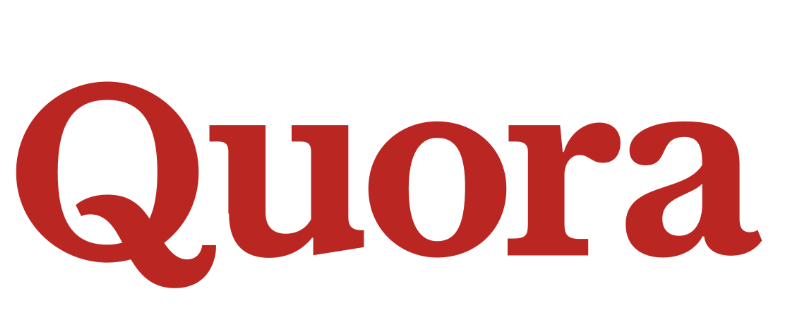 It is an American Q&A website where people ask the questions, and answers are given, followed, edited by the users who know the particular question. On this platform, anyone can share or gain knowledge about anything. It provides the best answers to the questions and stands at the 3rd position.
It is another popular Q&A website where the users can share the questions and allow the anonymous to answer to the profile created by a person. Like other sites, users can create their profiles and ask questions that anonymous users can reply to.
It is one of the best 20 Question and Answer websites for power users. Superuser is built and run by the users as part of the stack exchange network of these sites.
It is a free science and research-based network to connect, discover and collaborate on scientific publications, jobs, and conferences. Over 9 million researchers, 80 million publications, and 1 million replies to research questions you can find on this website.
Reddit is one of the leading questions and answers website. In this you can get the most relevant answers of all your questions. They are well known experts in the Reddit community to answer your questions.

This site deals with the ten channels, namely, Auto, computer, Entertainment, Electronics, Home, Money, Health, Science, People, and Travel giving the answers to the thousands of questions regarding these topics
It is helpful for etymologists, linguists, and serious aspirants of the English language. It provides solutions free of cost so that these people prefer to seek to answer their queries.

It is a 100% free Question and Answer website initially created for Ubuntu users and developers. Here you need to sign up and ask a query.
This site has tutorials, books, and courses like PHP, JavaScript, CSS3, mobile app development, HTML5. If you want to learn web design and development, this website is beneficial for you. It provides you the best material to understand and solve your doubts.

Intense video gamers on all the platforms can use this website to get the answers to their questions.
It is 100% free for apple hardware and software users. Apple users write their questions and get the answers.
System and network administrators use this one of the best 20 Question and Answer websites. They get the solutions to their problems at this place.
It is also a renowned Q&A website that works as a search engine and includes access to the world's facts and data. It covers the answers to a range of topics like nutrition, geography, history, science, mathematics, and more.
If you have any global reference network questions and want to get answers, you can use the library of congress. It is free to use, and the information is relevant.
It provides educational textbooks that anybody can edit from the free library created by the Wikimedia community.
You can seek expert advice and instructions. In addition, you can access the videos and articles on various topics like art, cooking, etc.
It is also a user friendly Q&A website, to get help from the experts through your questions. You can ask the question on different topics.
Stack Overflow is a question-and-answer (Q&A) site mainly focused on programming topics such as:
Python
R programming
Java
C, C++
JavaScript, etc.
On the other hand, It was created in the year of 2008 by Jeff Atwood and Joel Spolsky as a community-driven resource for developers to ask and answer technical questions.
What are the Benefits of These 20 Question and Answer Websites?
It is the best method to spread awareness of a particular brand. If you use these sites to post any questions and answers, you will get the backlinks. The visitors are directed to your website from these backlinks or Q&A websites. You can get 5 to 10 backlinks every month if you provide the reader relevant answers to their questions. So it is important to post consistently to generate more backlinks from these websites. Below we are giving you more benefits of Q&A websites.
1. Attract Audience
It is the best way to attract a large-scale audience to your site if you have an accurate answer with a URL.
2. Improve SEO
If you get the backlinks from these 20 Question and Answer Websites, you can achieve a higher ranking in SERPs. On these sites, spammy activities are not allowed, thus, it saves you from getting any toxic backlinks. As a result, you can assure that your website's ranking is not hurt in anyway.
3. Free to use
You do not need money to access these sites because all the sites are absolutely free.
4. Enhance the Knowledge
If you have any questions in your mind, you can post your question to these Q&A websites, and you will get the answer from the knowledgeable person of the industry. In this way, it enhances the knowledge of a person.
5. Improve Business Profile
If you post the questions and answers on these sites frequently, it increases the trust and credibility of users in your brand. It improves your profile if you are active here.
6. Boost Content Strategy
It improves the SEO and strengthens your content strategy, relationships with prospects and collaborators, brand awareness, and brand development in your industry.
Conclusion
In this article, we have listed the top 20 Question and Answer Websites along with the importance of these websites. We hope that it will help you to achieve a high volume of traffic to your site.
This article will also help you to improve SEO and overall reputation of your website.
FAQ (Frequently Asked Questions)
Q1. What kind of questions and answers can I get from a Q&A website?
You can get almost all kinds of questions and answers from these sites. For example, if you are a student and find any confusion and doubt regarding any concept, you can ask for a favor on these websites from the experts. You can get the Q&A related to cooking, education, science, banking, business, etc.
Q2. Is any educational qualification needed to post the answer to the questions?
No, there is no need to have any special educational qualification to give the answer to the questions. You must have sufficient knowledge of any field and you can post the answer to the queries related to your field.
Q3. What is the best Question answer website?
If you want to know the best question-answer website, then we can consider Quora as the best website to answer questions because, in Quora, you can find a large number of users compared to other Q&A websites.
Q4. What Are The Benefits Of Q&A Websites On SEO?
Here are some of the benefits of Q&A websites on SEO which are as follows:
1. Get Leads & Subscriptions
2. Improve your Keywords Organic Rank
3. Website Branding & Promotion
4. It Helps in Indexing
5. Increase Domain Rating & Authority
6. Get Direct Traffic on the Website
7. Improve Organic Search Traffic
8. Diversify your Link Building Profiles
9. Increase the Number of Referring Domains